Market Commentary
Back to all Market Commentary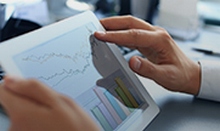 Overall U.S. export performance in July was in line with recent months. Exporters shipped 159,025 tons of milk powders, cheese, butterfat, whey and lactose during the month, up 7 percent from the prior year. Shipments of milk powder and whey proteins made the strongest showing.

Official USDA data continues to show a spike in WMP exports to Mexico. However, Mexican import data and trade sources don't corroborate this, and we believe this volume represents SMP sales that were misclassified at the port. Therefore, we've adjusted NDM/SMP and WMP trade data for April-July to account for this misclassification.

Adjusted NDM/SMP exports in July were 53,246 tons, up 31 percent year-over-year. U.S. suppliers posted a large jump (+80 percent) in shipments to Southeast Asia, led by Indonesia, the Philippines and Vietnam. Sales to China picked up as well (+51 percent). Meanwhile, adjusted WMP exports in July were up 2 percent from a year ago.

Whey exports outpaced the depressed levels of last summer, with a significant gain in sales to China. In July, exporters shipped 22,934 tons of whey protein concentrate (WPC), up 18 percent from last year, and 3,027 tons of whey protein isolate (WPI), up 47 percent. They also moved 16,729 tons of dry whey, up 1 percent. Nearly half of U.S. whey exports went to China, where sales were up 29 percent from the prior year. China took nearly 7,000 tons of dry whey, the most since April 2014.

With U.S. cheese prices at a premium to the world market, cheese exports remained below year-earlier levels for the 22nd straight month. Shipments totaled 23,969 metric tons, 6 percent less than last year and 26 percent below two years ago. Sales to Mexico (-18 percent) and Japan (-21 percent) trailed prior-year levels, but exports to South Korea were up 11 percent.

Butterfat exports faced the same price pressure, with U.S. prices well above world market levels. Exports totaled just 1,244 tons, down 33 percent from July 2015.

Among other products, lactose exports were off 12 percent, food preps (blends) were down 7 percent and fluid milk shipments were flat compared with a year ago. Exports of milk protein concentrates were just 1,392 tons, the lowest figure since February 2008.

On a total milk solids basis, U.S. exports were equivalent to 14.4 percent of U.S. milk production in July, bringing the year-to-date proportion to 13.5 percent. Imports were equivalent to 3.7 percent of production.