Market Commentary
Back to all Market Commentary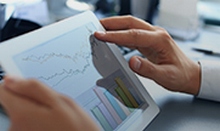 Record exports of dry ingredients to Southeast Asia, plus rebounding volumes of whey products to China, sent U.S. dairy exports higher for the eighth straight month - a testament to the resilience of U.S. exporters in the face of COVID-19 lockdowns and disruptions.

In April, U.S. suppliers shipped 181,437 tons of milk powders, cheese, whey products, lactose and butterfat, 7% more than the year before. On a solids basis, exports were up 10%. The value of all exports was $521.0 million, 4% more than a year ago. On a product-volume basis, April exports to Southeast Asia were up 35% and shipments to China were up 47%. These gains were noteworthy in light of an 18% drop in sales to Mexico, where a depreciated peso and weaker economy reduced import demand and sent U.S. export volume to the lowest in almost four years.
Exports of nonfat dry milk/skim milk powder (NDM/SMP) were 67,936 tons in April, up 20% from a year ago. For the first time, half of the total went to Southeast Asia, which capitalized on a break in the price to take a record-high volume of 33,907 tons, up 62%. Most of the increased sales went to the Philippines, Malaysia and Indonesia.
U.S. NDM/SMP exports to Japan also reached a record high in April, while shipments to the Middle East/North Africa (MENA) region tripled off a low base.
These gains offset declining purchases from Mexico. NDM/SMP sales to Mexico in April were just 18,934 tons, down 23% and the lowest since June 2016. In addition, exports to South America were down 25% in April.
The rebuilding swine herd in China, plus tariff relief for U.S. exporters on whey permeate, drove a recovery in U.S. whey exports. Total whey exports were 42,621 tons in April, up 14% from last year. Sales to China were 15,733 tons, more than double last year's depressed levels, and the most since June 2018, just before the U.S.-China trade war started. This left less whey available to ship elsewhere, as Southeast Asia, South Korea and Mexico all posted declines.
Within the whey category, exports of high-protein whey (WPC 80+/WPI) remained on track to establish a new high in 2020. In the first four months of the year, shipments were up 28% from last year's pace.
Lactose exports in April were 32,899 tons, up 6% and the most in nine months (on a daily-average basis). Sales to Southeast Asia were the most ever - 9,521 tons, up 33% - with gains across the region. This offset losses to China and Japan.
Meanwhile, with global lockdowns leading to restaurant closures, U.S. cheese exports slumped in April. Total volume was just 26,736 tons, down 18% from a year ago. The brunt of the declines came from Mexico, where volume was off 24%. Sales to South Korea, Japan, the MENA region and Central America also were below a year ago. Of the major customers, only Australia increased purchases.
U.S. exports of other products were mixed. Though volumes were small, butterfat and whole milk powder (WMP) exports were up 8%. Shipments of milk protein concentrate (-2%), blends (-14%) and fluid milk (-4%) were lower. On fluid milk, sales to nearby Mexico and Canada were lower, but volume to Taiwan reached a record high, representing more than 43% of shipments.
On a total milk solids basis, U.S. exports were equivalent to 15.3% of U.S. milk solids production in April. In the first four months of the year, exports were 15.0% of production.