Market Commentary
Back to all Market Commentary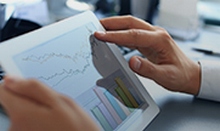 Improved ingredient sales, particularly to Southeast Asia, helped U.S. dairy export volume post its fifth straight month of growth. U.S. suppliers shipped 184,033 tons of milk powders, cheese, whey products, lactose and butterfat during the month, 21% more than the year before. On a total milk solids basis, U.S. exports were equivalent to 15.1% of U.S. milk solids production in January, the most ever for January and up from 12.5% in the same month a year ago. The value of all exports was $554.8 million, up 29% and the highest figure in nearly five years.

Gains were led by record ingredient sales to Southeast Asia. Nonfat dry milk/skim milk powder (NDM/SMP) exports to the region set a new high for the third time in the last four months. From October-January, U.S. exports of NDM/SMP to Southeast Asia were up 77%. In January, increased purchasing came from Indonesia, the Philippines and Vietnam.
January also was a strong month for whey and lactose sales into Southeast Asia - up 17% and 19%, respectively. In all, the value of exports to Southeast Asia more than doubled last year's total, topping $100 million for the first time since May 2015. Success in Southeast Asia enabled U.S. exporters to continue their recovery in NDM/SMP exports. Over the last five months, U.S. shipments averaged 68,440 tons per month, up 31% from prior-year levels. Among other customers, U.S. suppliers posted record sales to Japan, and significant gains in Peru and the Middle East/North Africa (MENA) region.
Sales of whey and lactose also improved in January, with notable gains in whey exports to China.
Overall whey sales were up 18% in January - a near repeat of the increase seen in December. Dry whey exports were lower, but strong gains were seen in whey protein concentrate (WPC), modified whey products (permeate) and whey protein isolate (WPI).
U.S. suppliers shipped 12,526 tons of whey products to China in January, the most in more than a year, and up 31% from last January. Shipments of WPC, permeate and WPI were all well-above year-ago levels. On the downside, whey sales to Japan were lower, particularly dry whey. U.S. lactose exports were up 16% in January, with Southeast Asia and New Zealand helping offset losses to China and Mexico.
Cheese exports were up fractionally in January compared with a year ago, continuing the trend of the last 10 months. U.S. exports saw gains in Mexico (+21%) and Southeast Asia (+38%), but lost sales in Japan and South Korea (-16% each), plus Guatemala (-54%) and Saudi Arabia (-29%).
Exports of whole milk powder (-8%), butterfat (-23%) and fluid milk/cream (-5%) lagged year-ago volumes.
New sales of milk protein concentrate (MPC) to the MENA region pushed MPC exports up 50% from prior-year levels.