Market Commentary
Back to all Market Commentary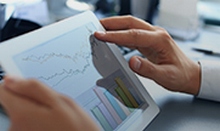 On a total volume basis, U.S. dairy exports were the third-highest ever. May 2018 exports were greater than levels every month before March 2018 when the U.S. began setting new highs. During May, shipments of butterfat and whole milk powder more than doubled while exports of all other major product categories, except cheese and fluid milk, grew double-digit percentages compared to levels in May 2017.
Marketers shipped 199,852 tons of milk powder, cheese, butterfat, whey products, and lactose during the month, up 18% from May 2017. U.S. exports were worth $512 million, up fractionally vs. a year ago. In the first five months of 2018, dairy exports totaled $2.423 billion, 5% more than the same period in 2017.
Exports of NFDM/SMP increased by 20% compared to one year earlier and totaled 70,461 tons. The largest gains came from Southeast Asia (+43%), Mexico (+14%) and Pakistan (+68%).
(Official U.S. Bureau of Census data continues to show an increase in WMP exports to Mexico. However, Mexican import data and trade sources don't corroborate this, and we believe this volume represents SMP sales that were misclassified at the port. Therefore, we've adjusted NDM/SMP and WMP trade data for June 2016 to May 2018 to account for this misclassification.)
Lactose exports totaled 35,126 tons in May, 40% greater than levels in May 2017. Shipments to China (8,105 tons) and New Zealand (4,368 tons) drove the increase adding 75% and 65%, respectively.
Cheese exports were 29,913 tons in May, 15% lower than the previous year. Sales to Mexico declined by 35% against last year's record high. Exports also decreased by 24% to Japan and were down 54% to Australia. These declines were partially offset by gains in South Korea (+12%) and the Middle East/North Africa region (+30%).
Whey exports increased 19% and totaled 53,171 tons in May. Shipments increased to Southeast Asia (+77%) and Mexico (+48%).
Butterfat exports totaled 3,955 tons, up 121% from the year before. Sales to Canada grew by 57% and totaled 1,238 tons. Shipments to Mexico added 134% and totaled 603 tons.
On a total milk solids basis, U.S. exports were equivalent to 17.2% of U.S. milk production in May. Imports were equal to 3.3%.