Market Commentary
Back to all Market Commentary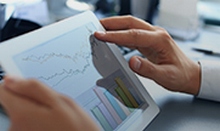 U.S. exports of milk powder, whey products and cheese trended higher in February, pushing overall U.S. exports to $438.4 million, up 14 percent from last year (and up 18 percent adjusted for leap day). Suppliers shipped 152,856 tons of milk powders, cheese, butterfat, whey and lactose during the month, an 11-percent gain (+15 percent leap-day adjusted). On a daily-average basis, this is the best showing for U.S. exporters since May 2015.
Over the last nine months, U.S. exports were up 14 percent from the prior year.
Sales to Mexico, off in January, rebounded in February. Shipments were valued at $114 million, the highest total in nearly two years (daily-average basis). More than half of this came from nonfat dry milk/skim milk powder (NDM/SMP).
Shipments to China also were very strong: $46 million, up 84 percent (+90 percent adjusted). Whey products made up the majority of these sales. Exports to South Korea likewise improved: $25 million, up 32 percent (+37 percent adjusted). Most of these sales were cheese. In contrast, dry ingredient exports to Southeast Asia - NDM/SMP, whey products and lactose - trailed year-ago levels.
Overall, exports of NDM/SMP were just shy of 52,000 tons, up 26 percent (+30 percent adjusted) from last year. Improved shipments to Mexico (25,538 tons, +38 percent adjusted) and Pakistan (2,885 tons, nearly double year-ago levels) more than offset declines in sales to the Philippines (-40 percent adjusted).
Cheese exports totaled 26,347 tons in February, up 8 percent from February 2016 (+12 percent adjusted). On a daily-average basis, this is the most in 21 months. Sales to Australia (2,465 tons) were the most ever (on a daily-average basis), and shipments to South Korea continued to rebound (4,295 tons, +20 percent adjusted). Meanwhile, sales to Mexico, Japan and the Middle East/North Africa region lagged year-ago levels.
Whey exports remain particularly strong. Total whey shipments of 43,307 tons in February were up 22 percent from last year (+26 percent adjusted). Nearly half the sales went to China, which bought twice as much as a year ago. Over the last nine months, U.S. whey exports to China were up 75 percent. However, for the second straight month, exporters sold less to Southeast Asia (-20 percent in January and February).
U.S. exports of fluid milk and cream were up just 2 percent in February (+6 percent adjusted), as shipments to Canada continued to moderate. Exporters sold 2.6 million liters to Canada, compared with an average of 6.91 million liters/month in the fourth quarter of 2016. Lactose exports were in line with prior months. Shipments of milk protein concentrate, butterfat and whole milk powder remain negligible.
On a total milk solids basis, U.S. exports were equivalent to 14.8 percent of U.S. milk production in February. Imports were equivalent to 3.6 percent of production during the month.