Market Commentary
Back to all Market Commentary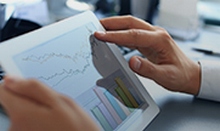 U.S. dairy exports continue to struggle in the face of strong competition and retaliatory tariffs in China and Mexico. Overall volume to China was down 41% from a year ago - including a 54% drop in whey shipments - while cheese exports to Mexico were off 20%.
On the positive side, U.S. exports to milk powder to Mexico remained robust and cheese shipments outside of Mexico were up 15%. In addition, exports of whey protein isolate (WPI) continued near historic highs, up 27% year-over-year.
Overall, suppliers shipped 151,851 tons of milk powders, cheese, butterfat, whey products, and lactose in January, down 9% from January 2018. Total U.S. exports were worth $429.9 million, up 4%.
Whey exports in January were just 34,920 tons, down 28% from the previous year. WPC shipments were the lowest in four years (6,768 tons, -56%), while dry whey was off 28% and modified whey (permeate) fell to a two-year low. Total whey exports to China were only 9,593 tons, the lowest since February 2012. WPC sales barely topped 1,000 tons, down 86% and the lightest volume in more than eight years. Whey shipments to Southeast Asia, Mexico and Canada were lower as well, offsetting increased sales to Japan.
Cheese exports in January were 27,885 tons, up 3% from January 2018. Volumes have been relatively steady since mid-2018, registering between 26,000 tons and 29,000 tons in six of the last seven months. Lighter sales to Mexico were offset by record sales to Central America (mostly Guatemala) and increased shipments to South Korea (+29%) and Australia (+14%).
U.S. exports of NDM/SMP totaled 49,386 tons in January, down fractionally vs. the year before. Most of the volume went to Mexico (28,177 tons, +38%), while exports to Southeast Asia continued to slump (13,359 tons, -18%, with lower sales to Indonesia and Vietnam). In addition, combined exports to China, Peru, Pakistan, Japan and the MENA region were just 2,477 tons, down 62%.
(USDEC has adjusted official U.S. Bureau of Census trade data for NDM/SMP and WMP since June 2016 to account for shipments we believe are misclassified.)
Lactose exports totaled 28,973 tons in January, down 6%. Sales to Southeast Asia rebounded (+16%), but shipments to China (-7%) and Mexico (-6%) were lighter.
January export performance was mostly higher among other products. Whole milk powder (WMP), milk protein concentrate (MPC) and fluid milk/cream each posted double-digit increases. However, butterfat exports were off 1%, and food preps (blends) were the lowest in 15 months (daily-average basis).
On a value basis, sales to China were down 20% in January, while sales to the Middle East/North Africa region were off 17%. This was offset by a 20% increase in sales to Mexico.
On a total milk solids basis, U.S. exports were equivalent to 12.5% of U.S. milk production in January, the lowest figure in nearly three years.