Market Commentary
Back to all Market Commentary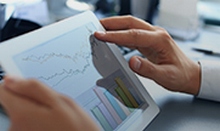 The steady resurgence in U.S. dairy exports continued in November, with suppliers posting an 18-month high in export volume (on a 30-day-month basis) and a 17-month high in export value. In the second half of the year through November, total U.S. export volume was up 15 percent.

Volumes during the latest month were up year-over-year across most major product categories, with milk powder and whey products standing out. Milk powder exports were up 33 percent in November vs. the prior year. Official USDA data continues to show an increase in WMP exports to Mexico. However, Mexican import data and trade sources don't corroborate this, and we believe this volume represents SMP sales that were misclassified at the port. Therefore, we've adjusted NDM/SMP and WMP trade data for April-November to account for this misclassification.
Adjusted NDM/SMP exports in November were 55,955 tons. Sales to Southeast Asia (22,249 tons) were more than double year-ago levels, paced by heavy shipments to the Philippines (8,728 tons) and Indonesia (5,832 tons). In addition, adjusted NDM/SMP sales to Mexico were up 10 percent.
In the second half of the year to November, total whey exports were up 32 percent from last year, with a 47-percent gain in the latest month alone. More than half of the November sales went to China, which posted a new high of 24,130 tons, up 147 percent from a year earlier. Nearly 15,000 tons of that volume was WPC, also a record high. Meanwhile, sales to Southeast Asia were up 63 percent year-over-year.
Cheese exports were 24,956 tons in November, up 10 percent from last year and the best month since March. Sales to Mexico were up 39 percent in November, while shipments to South Korea were up 12 percent. Exports to Japan and the Middle East/North Africa (MENA) region continued to lag.
U.S. butterfat exports were 2,594 tons, more than double year-ago volume. For the second straight month, more than half of shipments went to Canada, previously a relatively minor customer. Among other products, lactose exports were flat, while shipments of fluid milk (-8 percent) and food preps/blends (-11 percent) were below a year ago.
In November, total dairy export value to Southeast Asia and China hit their highest marks in more than a year; combined sales were up 34 percent year-over-year. Sales to Mexico were up 15 percent, and exports to Canada were just shy of a record high.
Overall export value was $429 million in November. U.S. dairy exporters shipped 168,706 tons of milk powders, cheese, butterfat, whey and lactose in November, topping year-ago levels for the sixth straight month. On a total milk solids basis, U.S. exports were equivalent to 15.8 percent of U.S. milk production in November, bringing the year-to-date proportion to 14.2 percent. Imports were equivalent to 4.0 percent of production.