Marketing Events
Food Tech Summit and Expo
September 27–28, 2017
Centro Banamex Expo, Mexico City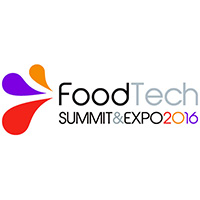 The Food Tech Summit and Expo in Mexico City attracts food and beverage industry decision makers across Latin America and is a strong platform for companies to showcase their new products and innovations.
This year, Dr. Moises Torres-Gonzalez, Direct of Nutrition Research at the National Dairy Council, will be presenting the latest scientific findings on the health and nutritional benefits of U.S. dairy on the conference program.
USDEC will also exhibit with a small booth (#1834) highlighting the evolving portfolio of U.S. dairy ingredients and reinforcing the interest and commitment of U.S. suppliers in doing business with Mexican customers. Unlike many other trade shows USDEC attends, we will not be allocating individual booth space to member companies. We do welcome and encourage members to visit our booth and to utilize the space as a central meeting point to engage your customers.
Please contact John Klees (jklees@usdec.org) if you have any questions pertaining to the show or if you would like to use our meeting space.