Market Commentary
Back to all Market Commentary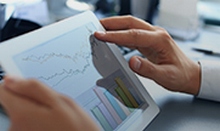 U.S. exporters shipped 161,882 tons of milk powders, cheese, butterfat, whey and lactose in June, up 5 percent from a year ago and the highest figure since May 2015. Gains were led by record shipments of whey protein concentrate (including HS codes 04041005 and 040410085), offsetting declines in all the other major categories.

Exporters shipped 27,926 tons of WPC in June, up 52 percent from a year ago. China bought a record 14,751 tons (+57 percent) and another 4,346 tons (+55 percent) went to Southeast Asia. Whey protein isolates also registered a double-digit gain against June 2015, up 13 percent, led by a boost in sales to Canada. Meanwhile, exports of dry whey were down 2 percent from last year. All told, total shipments of whey products were 47,479, the most ever, and up 25 percent from last year.

Exports of nonfat dry milk/skim milk powder, cheese, butterfat and lactose, on the other hand, continue to lag.

NDM/SMP exports in June were 42,569 tons, down 9 percent year-over-year. Sales to Mexico and Southeast Asia were down 6 percent and 26 percent, respectively. USDA reported whole milk powder exports of 9,311 tons, more than triple what was sold last year. Nearly all of this volume was reportedly sold to Mexico, however, Mexican import data doesn't corroborate this and we believe USDA's volume is overstated, likely sales that were misclassified at the port.

With U.S. cheese prices at a sizeable premium to the world market, cheese exports remained below year-earlier levels during June. Shipments totaled 23,041 metric tons, 12 percent less than last year and 32 percent below two years ago. Sales to South Korea and the Middle East/North Africa region were each off by more than a third.

Butterfat exports faced the same price-competitive pressure, with U.S. prices well above world market levels. Exports totaled just 992 tons, down 33 percent from June 2015.

Among other products, lactose exports were off 6 percent, fluid milk shipments were down 24 percent and food preps (blends) volume was up 26 percent compared with a year ago.

On a total milk solids basis, U.S. exports were equivalent to 14.9 percent of U.S. milk production in June, the highest since April 2015. Imports were equivalent to 4.1 percent of production.