Market Commentary
Back to all Market Commentary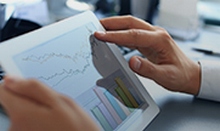 U.S. dairy exports in the first quarter of 2017 were up 14 percent by volume and 17 percent by value compared with a year ago - the best Q1 result since 2014. Exporters realized gains to nearly all markets and across nearly all product categories, with only butterfat and whole milk powder lagging.
During the quarter, exporters shipped 461,898 tons of milk powder, cheese, butterfat, whey and lactose. Total dairy exports were valued at $1.32 billion. March export value of $482 million was the most in 22 months, and export volume has topped year-ago levels for 10 straight months.
After a slower start to the year, exports to Mexico rebounded in February and March. During the quarter, U.S. dairy exports were valued at $328 million, up 10 percent from last year. Among other top markets, sales to China (+74 percent), Southeast Asia (+16 percent) and Canada (+8 percent) trended higher.
Cheese, milk powder and whey products now make up more than two-thirds of U.S. dairy exports. By volume, whey exports were up 27 percent in Q1, nonfat dry milk/skim milk powder (NDM/SMP) exports were up 19 percent and cheese shipments were up 12 percent. Volumes of whey and NDM/SMP ran at record levels for Q1.
Continuing a volume surge that began last July, total U.S. whey exports to China topped 60,000 tons in Q1, up 90 percent from last year. Exports of dry whey (+146 percent), whey protein concentrate (+87 percent) and modified whey (+58 percent) to China were all higher. Nearly half of U.S. whey sales went to China. Among other top markets, exports to Southeast Asia were off 18 percent, while sales to Canada (+2 percent) and Mexico (+29 percent) were higher.
U.S. shipments of NDM/SMP to Mexico in Q1 were nearly 68,000 tons, up 18 percent. In addition, exporters sold more SMP to China in the first quarter - 8,895 tons, more than double year-ago levels. Shipments to Pakistan (6,843 tons, +61 percent) also were higher. In contrast, SMP exports to Southeast Asia fell off in March: just 8,430 tons, the lowest since November 2012. Sales to the Philippines were just 2,493 tons, the least in more than four years.
Cheese exports topped year-ago levels in Q1, though volumes still trail 2014 and 2015 levels. During the quarter, sales to South Korea were up 29 percent (to 12,656 tons) and shipments to Australia nearly doubled (to 6,918 tons). Meanwhile, exports to Mexico were down 5 percent in Q1, as record volumes (10,377 tons) in March couldn't quite make up for soft sales in January. In contrast, U.S. suppliers continued to lose share in Japan, where Q1 cheese exports were just half of 2014 levels, and the Middle East/North Africa region, where sales were off by more than 70 percent vs. three years ago. U.S. exports of fluid milk and cream were up 13 percent in Q1, led by double-digit gains in sales to Mexico and Canada.
Lactose exports were up slightly from prior years. Shipments of milk protein concentrate, butterfat and whole milk powder remain negligible.
On a total milk solids basis, U.S. exports were equivalent to 14.0 percent of U.S. milk production in the first quarter. Imports were equivalent to 3.6 percent of production.