Market Commentary
Back to all Market Commentary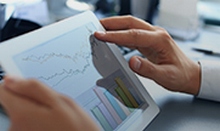 U.S. dairy exports finished the year on a strong note, with year-over-year gains across most product categories. Overall export value was $443 million in December, up 15 percent from a year ago. U.S. dairy exporters shipped 167,373 tons of milk powders, cheese, butterfat, whey and lactose during the month, also up 15 percent.

Whey exports remain particularly strong. Total whey shipments of 47,162 tons were up 43 percent from last year, led by record sales to China. In December, exports of dry whey to China were nearly triple year-ago levels, while sales of whey protein concentrate and modified whey products were more than double. In the last seven months of the year, U.S. whey exports to China were up 71 percent vs. 2015. Meanwhile, whey sales to Southeast Asia were up 26 percent in December.
Cheese exports totaled 28,602 tons in December, up 16 percent and the highest figure since May 2015. Sales to South Korea and Japan were up 52 percent and 25 percent, respectively, while shipments to Mexico were off slightly.
Official USDA data continues to show an increase in WMP exports to Mexico. However, Mexican import data and trade sources don't corroborate this, and we believe this volume represents SMP sales that were misclassified at the port. Therefore, we've adjusted NDM/SMP and WMP trade data for April-December to account for this misclassification.
With this adjustment, exports of nonfat dry milk/skim milk powder (NDM/SMP) were down from prior months due to reduced shipments to Mexico (the lowest since March). However, exporters continue to move greater volumes to Southeast Asia (+45 percent in December), focusing on Indonesia, Vietnam and Malaysia.
U.S. exports of fluid milk and cream reached record highs in 2016, reflecting a surge in shipments to Canada. In the fourth quarter, milk/cream exports to Canada were nearly triple year-ago levels. Canada also was responsible for more than two-thirds of U.S. butter exports in the fourth quarter, as total U.S. butterfat exports doubled year-over-year.
Among other products, lactose exports were up 3 percent in December, while shipments of food preps/blends (-11 percent) and milk protein concentrate (-4 percent) were below a year ago.
In December, total dairy export value to China, South Korea, Japan and South America hit their highest marks in more than a year. Sales to Canada were just shy of a record high.
On a total milk solids basis, U.S. exports were equivalent to 14.5 percent of U.S. milk production in December, bringing the full-year proportion to 14.2 percent. Imports were equivalent to 4.1 percent of production during the month.
Note: beginning this month we've separated Whey Protein Concentrate (HS 04041005) and Modified Whey Products (HS 040410085). This latter category is mostly whey permeate, though it likely includes some WPC and other whey products as well. In addition, we've expanded the fluid milk category to include cream exports.