Market Commentary
Back to all Market Commentary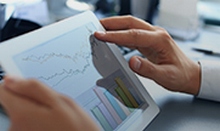 U.S. exports continued to improve in November, increasing from prior months and topping year-ago levels for the third straight month. U.S. suppliers shipped 179,113 tons of milk powders, cheese, whey products, lactose and butterfat during the month, the most since March, and up 14% from a year ago. On a solids basis, total dairy exports were up 16%. The value of all exports was $536.4 million, up 21% and the most since April 2015 (on a daily-average basis).

Exporters saw gains in nonfat dry milk/skim milk powder (NDM/SMP) and lactose, as well as cheese and whey protein concentrate/isolate. U.S. suppliers posted record shipments of NDM/SMP to Southeast Asia for the second straight month. In addition, the total volume of exports to China were the highest of the year, and down only 10% from the depressed level of 2018.
The value of exports to Southeast Asia was the highest in more than four years -- $96.5 million, up 57%. Suppliers also focused on South America, where exports reached a record high $40.7 million, with more than half going to Colombia. In November, Colombia was the U.S.' eighth-largest export market.
Exports of NDM/SMP were 67,408 tons in November, up a whopping 41% from a year ago, thanks in part to the clearance of EU intervention stocks several months earlier. U.S. shipments to Southeast Asia were 27,384 tons, more than double year-ago levels. Gains were broad-based, with all countries within the region showing significant increases. In addition, shipments to Colombia increased more than five-fold, sales to China and the Middle East/North Africa (MENA) region were the highest of 2019, and exports to Bangladesh were the most in nearly nine years.
In contrast, sales to Mexico were down 24%, the lowest volume in nearly two years. That made Southeast Asia the U.S.' largest NDM/SMP customer (above Mexico) for the first time since July 2016.
Cheese exports were 28,439 tons in November, the most in five months and up 6% from last year. Sales to South Korea (+42%) and Japan (+54%) rebounded, and shipments to Mexico (+12%) remained strong. Meanwhile, U.S. suppliers lost sales to Australia (-47% on the lowest volume since April 2016).
Lactose exports also were higher in November, totaling 31,982 tons, up 24%. Sales to New Zealand (+112%), Mexico (+51%) and Southeast Asia (+24%) were higher, while shipments to China (-17%) continued to lag. Shipments of fluid milk/cream remained on a record pace, with exports through November up 14% from last year. In November, the largest increases went to Taiwan.
Meanwhile, total whey exports were the most in five months (38,325 tons), though still 7% below a year ago. This year, whey protein isolate (WPI) volume will be the most ever, but dry whey exports will be the lowest since 2003.
Total whey sales to China were down 28% from last year, with dry whey (-69%) and WPI (-56%) suffering the most. However, shipments of whey protein concentrate (WPC) and modified whey products were up 16% from a year ago - likely a function of tariff relief on whey permeate for feed use. Among other top buyers, total whey sales to Southeast Asia were down 2%, with gains in Indonesia offset by declines in Vietnam.
Whole milk powder exports were up 6% in November on the strength of continued strong sales to Colombia. However, sales to Vietnam, the U.S.' largest customer in 2018, have dried up this year.
Among other products, exports of butterfat (-63%), milk protein concentrate (-7%) lagged prior-year levels.
On a total milk solids basis, U.S. exports were equivalent to 15.8% of U.S. milk solids production in November. In the first 11 months of the year, exports accounted for 14.6% of production.