Marketing Events
Korean Nutrition Society Conference
October 13, 2023
Seoul, South Korea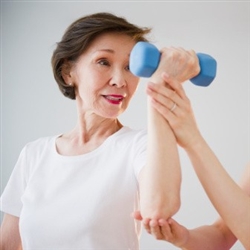 South Korea is fast headed towards becoming a super-aged society, with 18.1% of the population currently aged 65 and older. As a nutritional powerhouse ingredient with muscle supporting benefits, U.S. dairy proteins can help play a role in supporting the unique food and health needs of the nation's rapidly aging society.
To address these opportunities and public health needs, USDEC is participating in the annual Korean Nutrition Society (KNS) Conference taking place in Seoul on October 13, 2023. KNS was founded in 1967 to improve public health and nutrition in Korea. The organization's 700 members include professors and academic scholars in nutrition, medicine, pharmacology, etc. who in turn are influential in nutritional guidance in Korea.
USDEC is sponsoring a session on Dairy Proteins and Sarcopenia within the KNS conference program. The session will feature three nutrition expert speakers - 2 Korean and one Japanese - highlighting the science backed role of nutritionally complete and high-quality dairy proteins in helping to reduce the risk of sarcopenia, or the age-related gradual decline of muscle mass and physical function with aging.
For more information, contact Kristi Saitama (ksaitama@usdec.org).