Marketing Events
Gulfood Manufacturing Trade Show
November 7–9, 2023
Dubai, UAE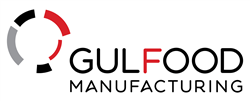 Gulfood Manufacturing is a regional and ingredient-focused food trade event dedicated to the Middle East food and beverage processing sector. Many consider it a must-attend innovation platform and networking opportunity for the Middle East region. The show provides attendees with insights into the latest trends related to ingredients, manufacturing processes, food processing, automation, packaging and supply chain solutions.

This year's show—which is planned to be in-person—runs from Nov. 7-9 and will offer the opportunity to reconnect with regional food and beverage processors, importers and buyers. USDEC will exhibit at booth M-F4.

If you are interested in attending and want to learn about how USDEC can help maximize your experience, let us know by emailing Keith Meyer (kmeyer@usdec.org).