Market Commentary
Back to all Market Commentary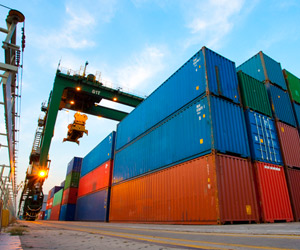 Two global trade analyses published in December foretell continued downward pressure on international commodity pricing through at least the first half of 2015. Supply and demand relief will come, but slowly.
On the supply side, processors in New Zealand and Europe have cut farmgate milk prices, but in dairy it always takes time for the signals to translate into lower production at the farm. Milk production from the top five exporting nations is expected to expand around 1 percent in 2015, compared with a gain of more than 4 percent in 2014, according to USDA's latest "Dairy: World Markets & Trade" report.
However, international commodity price recovery will depend on how quickly buyers and sellers can work through accumulated stocks, the agency said.
Increased purchasing in regions like the Middle East, North Africa and Southeast Asia helped limit stock build-up in 2014, but inventories are likely to continue to rise in the months ahead, Rabobank noted in its December Dairy Outlook quarterly. It might take a weak Southern Hemisphere production peak in 2015 to finally tip the balance, suggesting the fourth quarter as the most likely time for a meaningful recovery in commodity prices, Rabobank said.
Both USDA and Rabobank expected Chinese buyers to return to more aggressive buying habits, but not until the second half of 2015. USDA forecast China's WMP imports will decline about 12 percent next year, dropping to 600,000 tons.
Rabobank rejected comparisons of the current market downturn to the problems of 2009. The world economy is expected to grow 3-4 percent in 2015 (it shrank in 2009), trade credit and financing are still widely available (after freezing in 2009) and dairy trade volumes continue to expand (volume contracted for six consecutive months in 2009), the bank said.