Marketing Events
Philippines Association for Food Technologists (PAFT) 62nd Annual PAFT Convention
November 21–22, 2023
Manila, Philippines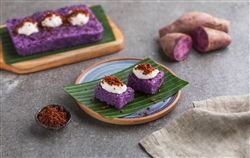 From November 21-22, the Philippines Association for Food Technologists (PAFT) will be hosting their 62nd Annual PAFT Convention, a premier food technology meeting at Novotel Manila Araneta City, Philippines. PAFT is a non-profit professional organization for food technologists in the Philippines, and the attendess at this event are PAFT members. USDEC's aim for participating in the conference is to relay the advantages of innovating health and wellness applications using U.S. dairy proteins to the Filipino food and beverage product development community.
USDEC will be a conference sponsor. Nutrition expert Cecilia Acuin, MD, Ph.D. will be USDEC's invited speaker delivering a presentation and Q&A session on Day 1 (Nov. 21) speaking within the Nutrition, Health, & Wellness Technical Session track. Dr. Acuin, an influential nutrition thought leader, will discuss that protein sources are not all created equal, protein quality matters for health and wellness of Filipinos across ages, while highlighting dairy protein's science-backed advantages for nutrition and innovation.
For more information, please contact Suzanna Stohr (sstohr@usdec.org).