Marketing Events
China - U.S. Dairy Industry Virtual Forum 2021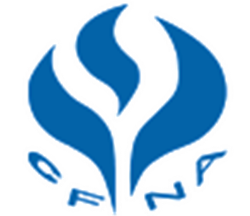 The China Chamber of Commerce for Import and Export of Foodstuffs, Native Produce and Animal By-Products (CFNA) partnered with USDEC to hold the 2021 China-U.S. Dairy Industry Virtual Forum, on Dec. 22, 2021 from from 9am to 12pm China Standard Time ( Dec. 21 from 8pm to 11pm EST).

The Forum offered a prime opportunity for U.S. dairy suppliers to learn more about key changes impacting dairy import policies and regulations and hear the current situation and future development trends of Chinese dairy industries.

Chinese customers that attended the Forum heard about U.S. dairy trade with China and the global dairy outlook. USDEC staff discussed the U.S. offering of dairy protein, permeate and milk powder ingredients, focusing on their functionality and global uses. Professor Zhou from Jiangnan University presented the China-centric innovation work done by the team. USDEC members also presented on their company product offerings and the value of permeate in swine nutrition.

This event aimed to deepen international cooperation between the U.S. and Chinese industries and support the creation of mutually beneficial business opportunities with the world's biggest dairy importer.

For registration for this event, please use the links below. Registered attendees who cannot watch in real time can view it on demand.

We also invite you to share those links with your customers.

Below is the agenda for the event.
Time
Presentation Topic and Presenters
9:00 - 9:05
Welcome Speech
Lu YU, President, CFNA
9:05 - 9:10
Opening Remarks
Bobby Richey, Acting Deputy Chief of Mission, U.S. Embassy in China

9:10 - 9:21
U.S. Dairy Commited to Strengthening the Relationship with China
Vikki Nicholson-West, Senior Vice President, Global Ingredients Marketing, USDEC
9:21 - 9:36
GACC Policy and Regulations on Dairy
Yang Jiao, Director of Dept. of TBT, Research Center for International Inspection and Quarantine Standards and Technical Regulation, GACC
9:36 - 10:00
China -- U.S. Dairy Trade and the World Dairy Situation
Stephen Cain, Economic Analyst
10:00 - 10:23
China Domestic Milk and Dairy Production and Trade Analysis
Bing Chen, Chief Dairy Economist, Dairy Association of China
10:23 - 10:35
Overview of U.S. Dairy Ingredients Offeringce
Chang Su,

Representative,

U.S. Dairy Export Council

10:35 - 10:51
U. S. Skim Milk Powder Supply and Performance


Annie Bienvenue, Vice President, Global Ingredient Technical Marketing Services, USDEC

10:51 - 11:11
Positive Case Studies on Applying Dairy Proteins and Dairy Permeate in Chinese Food
Dr. Peng Zhou, Professor, State Key Lab of Food Science & Technology, Jiangnan University
11:11 - 11:31
New Research Developments of Whey Permeate Applications in Animal Feeds
Dr. Qingping Liu, Asia Director, International Ingredient Corporation
11:31 - 11:41
Introduction on Dairy Farmers of America
Martin Bates, Senior Vice President and Chief Operating Officer, Dairy Farmers of America
11:41 - 11:56
Q&A
Lu YU, Vice President, CFNA
11:56 - 12:00
Closing Comments
Daniel Chan, Chief Representative USDEC China


For additional information, please contact Annie Bienvenue at abienvenue@usdec.org.