China Beverage Industry Association (CBIA) Functional Beverage Development Conference
April 1–30, 2022
Shanghai, China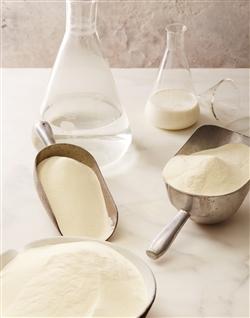 Event has been postponed and exact date is TBD. USDEC will showcase U.S. dairy permeate versatility and functionality at the China Beverage Industry Association's (CBIA) Functional Beverage Development Conference in Shanghai, China. It will be 18 months since dairy permeate was approved for food use in China. USDEC continues to support permeate introduction and its multi-faceted uses in beverages.

The presentation will explore nutritional and functional benefits, best practices, and new innovation concept prototypes for whey and milk permeate. Speakers will include Chang Su, USDEC China, and Dr. Lina Zhang, Assistant Professorat Jiangnan University.

USDEC's participation in the event builds on continued engagement with CBIA, reinforcing the industry's commitment to Chinese end-user innovation success with U.S. dairy ingredients. USDEC members with in-market staff are encouraged to attend the in-person event.

For additional information, please contact Allison Guzman, aguzman@usdec.org.