Health & Fitness Innovation Seminar
August 27, 2019
Singapore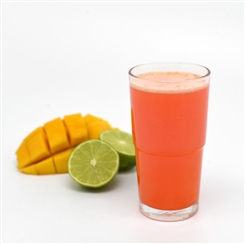 USDEC will host a U.S. Dairy Protein Health & Fitness Innovation Seminar in Singapore on Tuesday, August 27, 2019. The day-long seminar will concentrate on inspiring buyer and end-user confidence in U.S. dairy ingredients by reinforcing why U.S. dairy proteins are an advantageous nutritional and functional innovation solution. In doing so, it will aim to highlight the strengths of made-in-USA whey and milk proteins, while distinguishing the distinct advantages vs. alternative proteins such as plants.

Speakers including product trends analyst Donna Berry as well as nutrition and dairy innovation experts Leslie Bonci and Eric Bastian, will introduce ideas and opportunities for the region's manufacturers to develop innovative new products with U.S. dairy ingredients. Participating U.S. suppliers will be provided a table-top exhibit space where they can display company information, products, etc. and interact with participants during the breaks. Invited participants will include more than 100 R&D and management staff from food and beverage buyers and end-users from across Southeast Asia.

Following the seminar (on August 28), USDEC will conduct a hands-on training workshop in collaboration with Singapore's Food Innovation and Resource Centre (FIRC), focusing on dairy protein use in convenient, protein-boosted healthy snacks like nutrition bars and bites. A subset of participants from the previous day will attend, exploring the functionality of U.S. dairy ingredients first-hand under guidance from Martin Teo and Eric Bastian. Participating U.S. suppliers will have the opportunity to introduce their company and network with the participants.
If you are interested in attending or engaging with potential buyers at either of these opportunities, please email Keith Meyer (kmeyer@usdec.org) for more information.