Food Ingredients South America
August 20–22, 2019
São Paulo, Brazil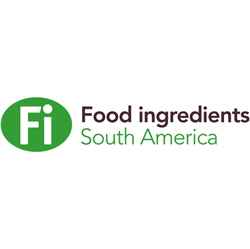 USDEC will exhibit at the Food Ingredients South America (FiSA) show taking place from August 20-22, 2019 in Sao Paulo, Brazil. Milk and dairy foods are an important part of the South American diet. With increasingly developed economies, higher personal incomes and growing consumer desire for dairy proteins, opportunities for dairy ingredients in the food processing industry are stronger than ever.
With the growing demand for healthy foods, simple labels and cleaner ingredients, this is the right time to re-engage dairy ingredient importers and local food processors in activities to develop a more consistent presence in the market, boost dairy ingredient exports and gain market share.
Don't miss this incredible opportunity to showcase your products and establish new networks throughout the region.
SPACES CURRENTLY AVAILABLE: FULL; contact Keith Meyer (kmeyer@usdec.org) to be placed on a waitlist.