Marketing Events
U.S. Milk Powder Rediscovery Workshop
November 10, 2020
Manila, Philippines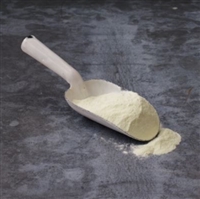 In Q4 (November 10 is a tentative date), USDEC will host a day-long workshop to demonstrate the U.S. Dairy industry's ability and commitment to meet the milk powder needs of Filipino customers.

The seminar will focus on building interest and customer confidence in sourcing milk powder from the United States by emphasizing the U.S. industry's skim milk powder production capabilities and how well-positioned it is to deliver on the Filipino market's growing needs and product specification demands. Through highlighting expanded plant capacity and investments to produce a broadening range of milk powder types, while fostering selection of the best-fit milk powders based on finished application, this workshop aims to strengthen the perception of U.S. Dairy as a preferred supplier of SMP.

The emphasis on supply advantages and technical considerations will also outline implications for buyers and end-users in terms of new opportunities to initiate or expand purchases of U.S. SMP to meet demands of the marketplace.

The meeting will create opportunities for participating U.S. suppliers to engage with customers and end users while introducing product portfolios to and networking with the attendees.

To confirm your participation or request additional information about this opportunity, please email Keith Meyer (kmeyer@usdec.org).