Marketing Events
U.S. Dairy Protein Health and Wellness Innovation Seminar
May 28, 2020
Ho Chi Minh City, Vietnam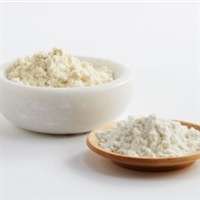 USDEC will host a U.S. Dairy Protein Health & Wellness Innovation Seminar in Ho Chi Minh City, Vietnam on Thursday, May 28. This day-long seminar will concentrate on inspiring innovation with U.S. dairy protein as a nutritional and functional innovation solution in a wide range of health and wellness products including beverages, snacks, yogurt and more.

In doing so, it will aim to highlight the strengths of U.S. whey and milk proteins, while distinguishing the distinct advantages when compared to alternative proteins such as plants. Speakers will introduce ideas and opportunities for the region's manufacturers to develop innovative Vietnam-friendly products with U.S. dairy ingredients.

Attendees will include R&D and management staff from food and beverage buyers and end-users from Vietnam.

To confirm your participation or request additional information about this opportunity, please email Keith Meyer (kmeyer@usdec.org).