Marketing Events
U.S. Dairy Ingredient Supply Workshop
September 7, 2020
Jakarta, Indonesia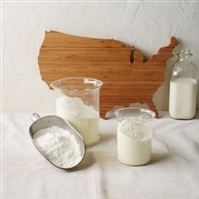 Preceding the Fi Asia show, USDEC will host a half-day workshop for key importers, distributors and food and beverage manufacturers in Indonesia.

The meeting's focus is to update the local trade on the U.S. Dairy supply/demand situation and outlook alongside the bright innovation prospects for U.S. dairy ingredients in Indonesia. Innovation opportunities and supply advantages of the U.S. dairy ingredient portfolio will include an emphasis on the U.S. industry's skim milk powder production capabilities and commitment to the Indonesian market. Highlighting expanded plant capacity and investments to produce a broadening range of milk powder types will reinforce U.S. Dairy's status as a first-choice supplier of SMP.

The workshop will also provide updated information on U.S. dairy protein and permeate opportunities and will promote interaction between U.S. suppliers and attendees. Participants will gain a strong understanding of how USDEC can help support Indonesian customers' U.S. Dairy Ingredient usage and innovation success.

To confirm your participation or request additional information about this opportunity, please email Keith Meyer (kmeyer@usdec.org).