Marketing Events
U.S. Dairy Ingredient Spotlight Seminar
November 17, 2020
Dubai, United Arab Emirates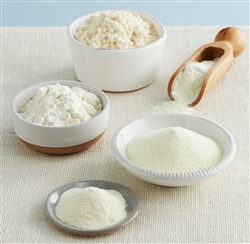 The Middle East region holds strong potential for U.S. dairy ingredients. With a total population of over 400 million, a sophisticated food industry, keen interest in U.S. food trends and strong buying power, market opportunities for U.S. ingredients abound. While the U.S. has strong competition from EU dairy ingredient companies, there are clear opportunities for local food processing companies across the entire region to incorporate U.S. dairy ingredients—in particular proteins, permeate, lactose and milk powder—into formulas for a wide variety of food applications.
The objective of this seminar is two-fold:
Educate potential U.S. dairy ingredient end-users (R&D, Procurement, Marketing) on the functionality, application potential, supply security and sustainability of U.S. dairy proteins, permeate, lactose and milk powders for a broad range of food and beverage applications.
Connect USDEC members with potential buyers in the region via member presentations and one-to-one meetings.
Participating members are responsible for their own airfare, lodging and the shipment of samples and promotional materials.

Confirm Your Participation!
To confirm your participation or request additional information about this opportunity, please email Keith Meyer (kmeyer@usdec.org).