Marketing Events
Savory Snacks Hands-on Innovation Workshop (Southeast Asia)
October 26–27, 2020
Singapore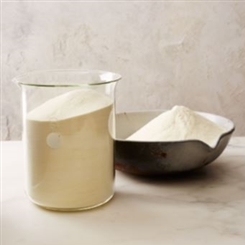 USDEC will conduct a hands-on innovation workshop in collaboration with Singapore's Food Innovation and Resource Centre (FIRC) on Tuesday, October 27, 2020. The workshop will primarily focus on savoury snacking applications for U.S. permeate, but will also include some attention to U.S. dairy protein applications within that same category.

The hands-on workshop will aim to inspire Southeast Asian end-users' confidence in these U.S. dairy ingredients as an advantageous nutritional and functional innovation solution.

Beyond introducing ideas for innovative and Southeast Asia-friendly product development opportunities, participants will explore ingredient functionality first-hand with guidance from Martin Teo, Technical Director - Food Applications, USDEC SE Asia.

Participating U.S. suppliers will have the opportunity to present to as well as network with participants from across Southeast Asia.

To confirm your participation or request additional information about this opportunity, please email Keith Meyer (kmeyer@usdec.org).