Risk Management Workshops
May 11–14, 2015
Dubai, UAE and Cairo, Egypt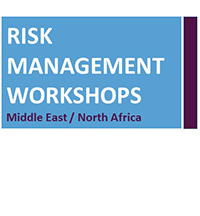 USDEC will host two Risk Management Workshops in Dubai, UAE (May 11) and Cairo, Egypt (May 14). These interactive workshops will share practical tools and business strategies that buyers of U.S. dairy products can use to mitigate financial exposure to upward and downward swings in global dairy market prices. Seasoned experts will share insights on market dynamics influencing dairy price volatility and discuss the range and mechanics of risk management tools such as hedging (futures and options). Afternoon sessions will allow for U.S. suppliers to meet one-on-one with the invited local trade from all the GCC countries, Egypt, Algeria, Morocco, Libya and Tunisia.
Despite a slowdown in U.S. dairy exports in 2014, the Middle East and North Africa (MENA) region remains the 4th largest export market for our industry with $643 million worth of sales. Rising MENA dairy consumption is driven by high population growth, large youth base, rising disposable income, growing middle class, and increasing consumption of healthy products in innovative flavors and formats. This event is an opportunity to show that the United States is a year-round viable source for the region's dairy product needs.
To sign up for this activity, please contact John Klees (jklees@usdec.org).
For event details such as Program Agenda, Speaker Profiles, Hotel Reservations and MENA Trade Attendee List, click here.
SPACES CURRENTLY AVAILABLE: OPEN