Marketing Events
Protein Snacks Hands-on Innovation Workshop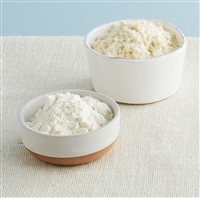 On Friday, June 26, USDEC will host Southeast Asian food industry technical staff for a hands-on training workshop at Singapore's Food Innovation and Resource Centre (FIRC).

The workshop will encourage innovation success with U.S. dairy proteins by focusing on their use in convenient, Southeast Asia-friendly protein-enriched snacks. Key end-users will explore the functionality and application versatility of U.S. dairy proteins as they formulate and experiment with instruction and insight from Martin Teo, Technical Director - Food Applications, USDEC SE Asia.

Participating U.S. suppliers will have the opportunity to introduce their company and product portfolio as well as interact with workshop attendees.

To confirm your participation or request additional information about this opportunity, please email Keith Meyer (kmeyer@usdec.org).