Marketing Events
Dairy Permeate Creates Innovative Opportunities for the Food and Beverage Industry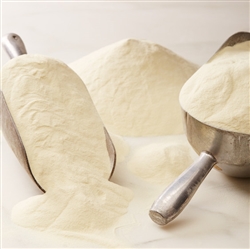 USDEC is partnering with the China Institute of Food Science and Technology (CIFST) to host a webinar that will explore the multiple benefits permeate can deliver in food and beverage applications - from cost saving to nutritional improvement.

It has been over a year since China approved dairy permeate for use in foods, and USDEC continues to support its introduction to the Chinese food industry. This webinar aims to spark innovation ideas, provide the know-how to successfully formulate with permeate as well as address any questions the industry may have about the standard and labeling of the ingredient. Please review the full program, which includes an exciting line up of topics and speakers from:
China National Center for food Safety Risk Assessment (CFSA)
Chinese Center for Disease Control and Prevention
Jiangnan University
USDEC Staff and Members
A recording of the webinar is available below:
Time
Presentation Topic
0 to 7:07
Opening Speeches
Chang Su, USDEC and Zheng Chen, Deputy Secretary General, CIFST
07:07 - 13:15
Interpretation on Dairy Permeate Standard
Hanyang Lyu, Assistant Researcher, China National Center for Food Safety Risk Assessment


13:15 - 29:40
Introduction to U.S. Dairy Permeates' Advantages, Versatility & Application Opportunities
Annie Bienvenue, Vice President, Global Ingredients Technical Marketing Services, U.S. Dairy Export Council
29:40 - 46:45
Sodium Reduction and Solution for Food Industry
Dr. Zhihong Wang, Deputy Director, Office of National Nutrition Plan, Institute for Nutrition and Health, Chinese Center for Disease Control and Prevention
46:45 - 1:03:48
Research Progress on Dairy Permeate in Food Application
Dr. Peng Zhou, Professor, State Key Lab of Food Science & Technology, Jiangnan University
1:03:48 - 1:12:14
Dairy Permeate Application Spans in Global Food Industry and Launched Products
Chang Su, Representative, U.S. Dairy Export Council
1:12:14 - 1:36:50
Innovate with U.S. Dairy Permeate Suppliers

1:36:50
Discussion, Q&A, Takeaways
To request additional information about this webinar, please email Keith Meyer (kmeyer@usdec.org).