Marketing Events
Milk Powder Reverse Trade Mission to United States
March 2–6, 2020
United States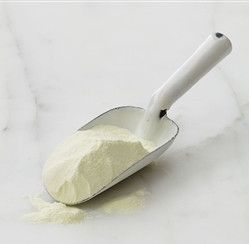 On March 2-6, USDEC will host a delegation of key decision makers and quality assurance staff from Southeast Asian end-users to further reinforce the U.S. Dairy industry's ability and commitment to meet Southeast Asia's milk powder needs.

The mission, anticipated to take place in California, aims to elevate customer confidence in sourcing from the United States, emphasizing U.S. Dairy's status as a first-choice supplier of skim milk powder by highlighting expanded plant capacity and investments to produce a broadening range of milk powder types, while fostering selection of the best-fit milk powders based on finished application.

The delegation will visit milk powder plants emblematic of these investments and will attend a day-long seminar highlighting U.S. supply advantages as well as technical considerations (e.g. spore testing methods) for U.S. SMP. This meeting will provide an opportunity for U.S. suppliers to introduce their product portfolio and discuss how they can deliver on the specification demands of these key end-users while reiterating their commitment to the Southeast Asian market.

To request additional information about this opportunity, please email Keith Meyer (kmeyer@usdec.org).