Marketing Events
Innovating with U.S. Permeate: Advantages and Opportunities for Bakery and Beyond
September 16, 2021
Indonesia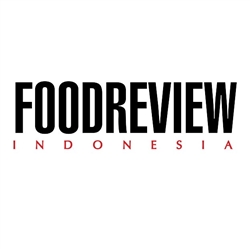 Indonesia's immense and ever-expanding baked goods sector represents promising business possibilities for U.S. dairy permeate suppliers and furthers innovation opportunities for local bakery manufacturers. Valued at US$2.7 billion in 2020, Indonesia's baked goods sector is the fourth largest in Asia, after China, Japan and South Korea. The baked goods category in Indonesia grew at an impressive 6.2% compound annual growth rate (CAGR) between 2015-2020, outpacing the overall growth rates for both Asia (5.9%) and the world (4.6%). This strong growth trajectory is anticipated to continue, with a 5.9% CAGR forecasted for the 2020-2025 period. (Source: Euromonitor)
To capitalize on these opportunities, USDEC is teaming up with the trade publication FOODREVIEW Indonesia to host a webinar highlighting U.S. permeate's multifaceted advantages and diverse application potential in bakery products. Hamdansah Hardigaluh, will expound on the infinite innovation opportunities to use U.S. dairy permeates in Southeast Asia-friendly applications, paired with local-friendly flavors like pandan and gula melaka. With approximately 100 participants, this webinar targets key professionals and decision makers from the baked goods manufacturing sector.
Following the webinar, FOODREVIEW Indonesia will also publish a story featuring the webinar for its online and print audience.
FOODREVIEW Indonesia is a trade publication dedicated to improving the competitiveness of Indonesia's food and beverage industry. It reports a readership of 15,000 across the nation's food and beverage industry with readers having positions spanning research and development, corporate management, marketing and production.
To request additional information about this webinar, please email Allison Guzman (aguzman@usdec.org).