Marketing Events
Healthy Lifestyles in Focus: Delivering on Vietnamese Consumer Demands with U.S. Dairy Protein
August 16, 2022
Ho Chi Minh City, Vietnam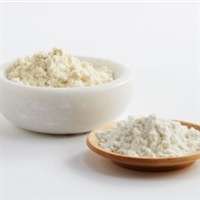 On Tuesday, August 16, USDEC will host a seminar focused on inspiring Vietnamese end-user confidence in U.S. dairy ingredients by reinforcing why U.S. dairy proteins are an advantageous nutritional and functional innovation solution. The event aims to spark formulation ideas that capitalize on market trends and consumer demands with U.S. dairy proteins by harnessing their multifaceted advantages, including how U.S. Dairy stands out as a sustainable and committed supply source to meet growing demand.

The agenda will feature recent consumer research on nutrition, attitudes and dietary habits of Vietnamese mothers, as well as how food and beverage manufacturers can leverage these insights to formulate U.S. dairy ingredient-containing products to meet growing families' needs. Speakers will spark innovation ideas with U.S. dairy proteins, as well as introduce innovative, local-friendly prototype concepts with insights and tips for successful formulation. They will also highlight how dairy protein nutritional benefits align with health and wellness lifestyle priorities in Vietnam, showcasing opportunities for seamless integration into local diets.

Attendees will have opportunities to explore U.S. dairy protein product prototypes as well as commercial samples during breaks, and the seminar will promote interaction with U.S. suppliers to reinforce how they can help support Vietnamese customers' usage and innovation success with U.S. dairy ingredients.

To confirm your participation or request additional information about this opportunity, please email Keith Meyer (kmeyer@usdec.org).