Marketing Events
Healthy Aging Food and Beverages Hands-on Innovation Workshop
October 8–9, 2020
Singapore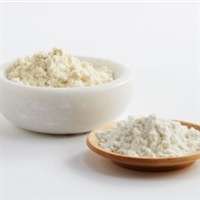 From October 8-9, USDEC will conduct a U.S. Dairy Ingredient Workshop in collaboration with Singapore's Food Innovation and Resource Centre (FIRC).

This hands-on workshop will concentrate on inspiring end-user confidence and innovation with U.S. dairy proteins as nutritional and functional innovation solutions in everyday foods that are suited for older adults' wellness goals.

In doing so, it will highlight strengths of U.S. whey and milk proteins, while distinguishing their distinct advantages when compared to alternative proteins such as plants. Experts will introduce ideas and opportunities for the region's manufacturers to develop innovative Southeast-friendly products with U.S. dairy proteins and will convey the importance of consuming high-quality protein like U.S. dairy proteins for a variety of wellness goals that support sustained wellbeing. Participants will couple this with insight into consumer research on Southeast Asian perceptions of protein.

Participating U.S. suppliers will have the opportunity to present to as well as network with participants from across Southeast Asia.

To confirm your participation or request additional information about this opportunity, please email Keith Meyer (kmeyer@usdec.org).