Marketing Events
Beverage/Yogurt Hands-on Innovation Workshop
August 24–25, 2020
Singapore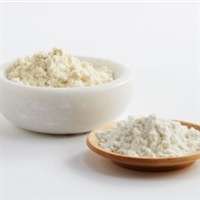 USDEC will hold a two-day beverage & yogurt hands-on training workshop in collaboration with Singapore's Food Innovation and Resource Centre (FIRC) from August 24-25.

The workshop will focus on providing technical representatives from Southeast Asian food & beverage companies with awareness of U.S. dairy protein functional and nutritional advantages as well as experience formulating and experimenting with their successful application in beverages and both spoonable and drinkable yogurts.

A classroom segment will cover topics ranging from dairy protein advantages vs. competitive proteins to market trends and product applications. Lab demonstrations under the guidance of K.J. Burrington, dairy ingredients applications coordinator at the Center for Dairy Research-UW Madison, will provide participants with an opportunity to explore U.S. dairy ingredients' taste and functional edge.

Participating U.S. suppliers will have the opportunity to introduce their product portfolios as well as interact with workshop attendees.

To confirm your participation or request additional information about this opportunity, please email Keith Meyer (kmeyer@usdec.org).