Pro-Protein: New Product Creations Expand Audiences with U.S. Dairy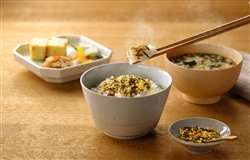 Japan just concluded hosting the 2020 Summer Olympics, securing 58 medals total including 27 gold, the country's highest amount ever. With heightened post-Olympic sports enthusiasm alongside rising consumer awareness of protein's health and nutritional benefits, Japanese food and beverage manufacturers have infinite promising opportunities to innovate new products created with U.S. made whey and milk proteins. Data from Innova Market Insights revealed that the total new whey protein new product introductions in Japan doubled from 2015 to 2020 to reach a new record high in 2020, growing at a compound annual growth rate (CAGR) of 16.1% during this period.
This hour-long webinar (in Japanese only) will highlight how within an increasingly crowded protein marketplace, U.S. dairy proteins deliver an advantageously differentiated and unmatched complete solutions package ideally suited to create winning products tailored for the health needs and flavor preferences of Japanese consumers. Speakers with diverse expertise will highlight these U.S. dairy protein benefits through four lenses: nutrition, functionality, sustainability, and innovation potential. This webinar will unveil prototype concepts of of everyday Japan-friendly foods, developed by USDEC in collaboration with Kiyota Sangyo, a solutions-focused consulting company in Japan, specializing in providing new product ideation and formulation development support. Pictured right is an example of one of their recent developments, whey protein furikake, a seasoning commonly sprinkled on rice.
Presenters will include:
Hiroyuki Yoshida

, Kiyota Sangyo

Tomohiro Murashige, Kiyota Sangyo
Kumiko Murase, Kiyota Sangyo
Dr. Satoshi Fujita, Professor, Faculty of Sport and Health Science, Ritsumeikan University, Japan
Mary Wilcox, Founder, Significant Outcomes, LLC
Kara McDonald, VP, Global Marketing Communications, USDEC
Hisao Fukuda, Business Development Director, USDEC Japan
Register here to learn more about how U.S. dairy proteins can grow and meet the demands of the Japanese marketplace! Please note that the webinar will be only in Japanese.
To request additional information about this webinar, please email Allison Guzman (aguzman@usdec.org).