JU Student Food & Beverage Innovation Competition
November 10, 2021
Wuxi, China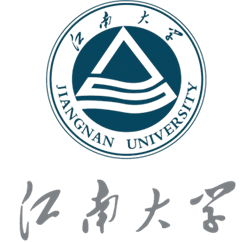 The Students F&B Innovation Competition originated from the USDEC-Jiangnan University partnership. This yearly event allows us to deepen students' knowledge and understanding of U.S. dairy ingredients' performance in food systems, stimulate their creative potential and better prepare them for a successful career in the F&B industry.

This year's theme was "Versatile and Sustainable – Dairy Permeate, Dairy Protein and Beyond" and required the teams to include dairy permeate as one of the ingredients in their prototypes. The competition received a lot of attention; the online voting site recorded more than 273,500 visits and more than 79,000 votes were casted.

We would like to sincerely thank the student participants that worked since last April, to develop great ideas and prototypes. We would also like to thank our judges andappreciate the time they took to participate in the event. We would finally like to acknowledge our partners, the team at Jiangnan University, for their work in supporting the students and creative thinking to be able to hold the event following the COVID-prevention guidelines.

Below is a visual recap of how the competition unfolded.
The results of the competition are in! Here are the prize-winning products.

First Place:
Chespop (Freeze-Dried Cheese Snack) - contains milk, permeate and cheese

Second place:

MISS YOU (3D Printed Ice Cream) - contains milk permeate, MPC and SMP


Tea Cake (Pudding) - contains MPC and milk permeate



Third Place:

Mianmian Jelly (Yogurt) - contains WPC and whey permeate



C-Cookies - contains whey permeate, MPC85, WPI and milk

Mangosteen Frozen Yogurt - contains SMP, milk permeate, MPC and WPC



For questions and additional information, please reach out to Allison Guzman at aguzman@usdec.org.