Market Commentary
Back to all Market Commentary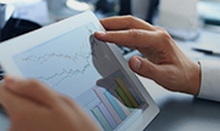 U.S. dairy exporters shipped 155,885 tons of milk powders, cheese, butterfat, whey and lactose in September, topping year-ago levels for the fourth straight month. Exporters continued to post gains in shipments of milk powder and whey products. Overall export value was $392.2 million in September, down 2 percent from a year ago, but the highest figure of the year (on a daily-average basis).

Milk powder exports were up 6 percent from last year. Official USDA data continues to show a spike in WMP exports to Mexico. However, Mexican import data and trade sources don't corroborate this, and we believe this volume represents SMP sales that were misclassified at the port. Therefore, we've adjusted NDM/SMP and WMP trade data for April-September to account for this misclassification.
Adjusted total NDM/SMP exports in September were 51,847 tons. Exporters shipped less to Mexico than the prior year, but more to Southeast Asia. During the third quarter, SMP exports to Southeast Asia were up 49 percent, with increased sales to Indonesia, the Philippines, Malaysia and Vietnam. Meanwhile, adjusted WMP exports in September were down 56 percent from a year ago.
Whey exports were 41,938 tons, less than recent months, but still well-above a year ago (+22 percent). Sales volume to China, our largest market, was the lowest in five months, but still topped year-ago levels. Shipments of whey protein concentrate (WPC) remained on a record pace; in the first nine months of the year exports were up 19 percent from 2015 levels. In September, total whey exports to Southeast Asia were up 86 percent, led by the largest volume of WPC to Southeast Asia in four years.
Cheese exports were 22,046 tons, down 1 percent from last September. Volumes have been fairly steady for the last 15 months, between 21,000 tons and 25,000 tons almost every month. September sales to the Middle East/North Africa region were just 959 tons, the lowest since January 2010. Sales to Japan continued to lag as well, with third-quarter volume down 24 percent from a year ago. In contrast, September cheese exports to South Korea were up 19 percent, year-over-year.
U.S. butterfat exports were 1,642 tons, a six-month high and more than double year-ago levels, but still just a fraction of 2013 volume.
Among other products, fluid milk exports were up 28 percent, lactose exports were down 11 percent, food preps (blends) were up 2 percent and MPC was down 29 percent compared with a year ago. On a total milk solids basis, U.S. exports were equivalent to 14.7 percent of U.S. milk production in September, bringing the year-to-date proportion to 13.9 percent. Imports were equivalent to 3.7 percent of production, the lowest since April.
In the first three-quarters of the year, U.S. export value was down 16 percent from a year ago, putting it on pace for the lowest total since 2010. Exports to six our largest markets - Southeast Asia, China, Korea, the Middle East/North Africa, Japan and Oceania - were down more than 25 percent, year-over-year. Our fastest-growing market this year is Canada, up 9 percent through September.