Market Commentary
Back to all Market Commentary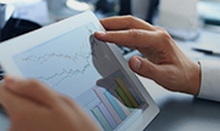 Improved sales of milk powder to Mexico and whey to China, plus rebounding world commodity prices, led U.S. dairy exports to post their first year-over-year value increase in more than two years. Overall exports were valued at $402.6 million, up 3 percent from last August. Exporters shipped 172,764 tons of milk powders, cheese, butterfat, whey and lactose during the month, 23 percent more than the prior year, and the most since May 2015.
Exports of milk powder to Mexico were a record high 32,883 tons, up 80 percent from last year. Official USDA data continues to show a spike in WMP exports to Mexico. However, Mexican import data and trade sources don't corroborate this, and we believe this volume represents SMP sales that were misclassified at the port. Therefore, we've adjusted NDM/SMP and WMP trade data for April-August to account for this misclassification.
Adjusted total NDM/SMP exports in August were 59,658 tons, up 39 percent year-over-year. More than half of the NDM/SMP volume went to Mexico. Shipments to the Middle East/North Africa (MENA) region were improved in August, and sales to Southeast Asia were up 39 percent in July-August. Meanwhile, adjusted WMP exports in August were down 35 percent from a year ago.
Exports of whey products to China were more than double year-ago levels, and accounted for 45 percent of total U.S. whey shipments. Dry whey volume was the most since May 2015, led by record sales to China (9,308 tons). Exports of whey protein concentrate (WPC) reached the second-most ever. In the June-August period, exports of WPC to China were up 38 percent year-over-year. Whey protein isolate exports have been fairly steady month-to-month in 2016. The bulk of August sales went to China, Canada and the EU-28.
Cheese exports were 22,710 tons, up fractionally from last August, marking the first year-over-year gain since September 2014. Shipments to top three markets Mexico, Japan and South Korea were down 15 percent in August, but this was offset by an increase of 20 percent to all other destinations, led by the MENA region, Central America and Southeast Asia.
U.S. butterfat remained priced out of the world market in August. Exports were just 957 tons. Coupled with heavier butterfat imports, the net trade deficit of 3,743 tons was the highest since December 2006.
Among other products, lactose exports were up 12 percent, food preps (blends) were up 11 percent and fluid milk shipments were up 5 percent compared with a year ago. Exports of milk protein concentrates were just 1,398 tons, down 43 percent.
On a total milk solids basis, U.S. exports were equivalent to 16.0 percent of U.S. milk production in August, the highest since April 2015. Imports were equivalent to 4.2 percent of production.