Market Commentary
Back to all Market Commentary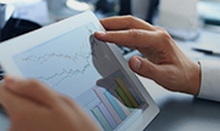 When traders returned to their desks following their summer holiday, they found the global dairy market with the same split personality it's had since February. Butterfat is scarce and making new price highs each week. Skim milk powder (SMP) is abundant and prices have fallen to EU intervention levels.

The butter price is double what it was a year ago; the EU spot butter price is closing in on $8000/ton ($3.63/lb.), while buyers of Oceania butter are paying more than $6000/ton ($2.72/lb.). Butterfat production remains constrained in all the major producing regions, and affordable, tradable inventories to meet import demand are non-existent.
We believe butterfat prices are at or near their peak, but will find support here for the rest of the year. Look for prices to weaken in early 2018 as supply builds in the months ahead. Futures in Europe and New Zealand show prices pulling back $500-$600/ton in Q1. Coming off these lofty levels, we think the drop could be a bit steeper.
Protein, on the other hand, has a very faint pulse. The global SMP price has sat at the EU intervention price ($1800-$2025/ton, depending on exchange rate) since March. Low prices helped move significant volumes of powder in May and June, including greater use in fat-filled milk powder, but EU SMP production has picked up and, of course, massive inventories remain in Europe (357,000 tons in intervention) and the United States (135,000 tons in commercial storage).
The European Commission offered to sell SMP out of intervention this summer but bids were too low. A plan is in the works to liquidate some of the powder under the Most Deprived Persons program but details haven't been finalized or released. Intervention closes Sept. 30, and after that processors won't be able to sell into public warehouses and there will be no effective "support price." Almost all of the powder in stock is now at least a year old; some is close to two years old. It could take several years to dispose of this stockpile. In the meantime, its presence keeps a lid on SMP prices.
Adding to the supply pressure, much more milk powder is available from Canada. SMP exports in the first half of the year were 30,883 tons, compared with just 6,481 tons last year. Canada is providing low-ball prices as well, averaging just $1870/ton on its exports during H1, $200 to $500 less than product exported from the United States, Europe or New Zealand.
The weak SMP market is a drag on the whey market. Dry whey prices are down about $150/ton in the last three months. On the surface, the trade data would indicate very strong SMP demand in the March-June period - exports from the top 5 suppliers were up a whopping 25% during the four-month stretch, including a 61% increase (+115,000 tons) from the EU. But that's misleading because last year European suppliers spurned export sales and instead diverted more than 240,000 tons of SMP into public and private storage during the March-June period.
Cheese trade, on the other hand, has been legitimately robust. In the March-June period, exports from the top 5 were up 10% from a year ago. China (+37%), South Korea (+29%), Mexico (+25%), Southeast Asia (+16%) and Japan (+8%) all purchased significantly more than last year. The main beneficiary was the United States, which boosted exports 32% over the four months.
More broadly, the trade continues to look to China for market direction. After a slow start in 2017, China imports improved in June and July - up 29% year-over-year on a milk-equivalent basis. This has provided bullishness to the market. New Zealand export numbers suggest China imports were probably strong in August as well.
China milk production is down for the second straight year due to low margins and a hot summer. Milk powder inventories are satisfactory, but trending lower. Some analysts are projecting China imports to be up 30% in H2, but we think that's optimistic. They'll surely need to continue to buy heavily, but the summer imports likely reflected some forward buying and pipeline refilling, which could cut into import demand in the months ahead.
In contrast, the positive numbers in the trade data from China, Mexico and others are offset by a third straight year of declining imports from the Middle East/North Africa (MENA) region. Demand has been very weak in 2017 - import volumes were down 18% in the first five months of the year, despite good early tenders from Algeria. That's a drop-off of about 32,000 product-tons per month. Sales into Saudi Arabia, UAE and Oman were all significantly lower. Lackluster oil prices would appear to be limiting purchasing power in the region.
Suppliers also are still dealing with lost demand from Venezuela, which was buying 15,000 tons of WMP per month a few years ago. This year they've bought almost nothing, leaving exporters in New Zealand and South America with a substantial amount of lost demand to re-allocate.
In all, trade activity was up in H1-17 compared with last year's muted levels, but volumes are about the same as 2014 and 2015.
Meanwhile, milk supplies are sufficient to meet global demand, even more so considering the heavy inventory buildup in Europe and the United States. Output from the top 5 suppliers was down in the first two months of the year, but up 1.3% in the March-June period.
In the European Union, milk deliveries were up 1.8% in June, and we project an increase of 2% in the second half of the year. In part this is due to weak comparables in 2016. Still, slaughter rates across the EU have slowed and milk prices from some processors are up more than 50% from this time last year. Germany, France and the Netherlands are treading water, but Ireland and Poland are posting strong growth.
The New Zealand flush is shaping up positively: slaughter numbers are down, imports of feed supplements are up, pastures were in good shape until recent heavy rains, and payouts are very good, with Fonterra projecting NZ$6.75/kg MS. As a result, farmer confidence is much improved.
We project New Zealand milk production growth of +3% in H2. Each 1% of NZ milk production equals about 25,000 to 30,000 tons of WMP. So 3% growth means approximately 85,000 tons more product to sell vs. H2 last year.
U.S. production continues to grow steadily. Cow numbers are up 74,000 head (+0.8%) vs. a year ago. Margins aren't great, but they're good enough to forestall culling. Milk output was up 2.0% in the first half (adjusted for leap day), and we project 1.8% expansion in H2.
Australia milk production has returned to modest growth after posting the lowest volume in 20 years in 2016/17. And production in key South American countries is improved this year as well after a very poor year in 2016. Argentina, Uruguay and Brazil all are trending above last year.
Combined, we forecast milk production from the five major suppliers to run about 2% higher in H2. By our calculations, that will generate about 230,000 product tons of incremental export supply over the last six months of the year, above and beyond what was exported last year.
On the other side of the ledger, we project combined import demand from the major import regions - China, MENA, Southeast Asia, Mexico, Japan and South Korea - to grow 4% in H2, an increase of approximately 120,000 product tons required vs. last year. By falling short of exportable supply, about 110,000 tons of product will be left to go into other markets or into inventory.
That calculus assumes China imports are +20% in H2. Even if China imports are up 30% as some project, it will only cut this gap in half and still leaves some excess. Therefore, we think there's a greater bias for prices declining than rising in the months ahead.
Of course, the character of the market in the months ahead will depend in large part on the strength of the New Zealand flush and the resilience of China buying. Our view is that global supply will become increasingly ample (except for butterfat) and that prices will ease as the Southern Hemisphere flush comes on.