Market Commentary
Back to all Market Commentary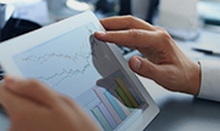 Following a China buying bubble and return to slower future growth, the world currently needs less milk.
World dairy supplies expanded the last five years on the assumption that uninterrupted China growth was almost a sure thing, but that's no longer the case. In the first half of the year, China dairy imports on a milk-equivalent basis were down 35 percent from last year, led by a 56-percent drop-off in WMP buys. That pushed 2.7 million tons of milk back onto the world market.
China imports, while no doubt significant over the long haul, have shifted into a lower gear. Domestic milk production is estimated to be up about 4 percent in the first half of his year (another 650,000 tons of milk in H1), and this excess milk is being diverted into powder, keeping inventories high. As a result, China has little need for substantial new imports. We think these stocks will remain excessive through at least Q1-2016.
In addition, Russia, once a buyer of 2-3 million tons milk equivalent per year from the EU, is now taking nothing from Europe.
These developments affect product mix. Europe is steering production toward SMP and butter to offset the loss of the Russia market. New Zealand is pushing production toward SMP and cheese to offset the slowdown in the China market for WMP. That's turned up the volume on competition for the United States in key products and markets.
So far, milk production has not responded to lower commodity prices. European production continues to expand, SMP is moving into intervention, and manufacturers' stocks in both Europe and the United States are excessive.
As a result, we don't foresee the market tightening significantly before H2-2016. It will take at least that long to reverse the ill-timed milk production surge and work down inventories. In the meantime, conditions for U.S. exporters will remain especially challenging. Besides the heavy competition brought by excess supply, U.S. exporters are disadvantaged by a U.S. dollar that has strengthened across the board and internal cheese and butter prices that have moved well-above global indicators on the back of favorable domestic demand.
Other key indicators
SMP and WMP prices are at their lowest in more than a decade – about half of what they were a year ago. Cheese, butter and whey are at six-year lows – down 25-45 percent from last year.
In the second quarter, milk production/delivery from the five major suppliers (EU-28, United States, New Zealand, Australia and Argentina) was up approximately 2.0 percent from last year. EU-28 deliveries were up about 2.1 percent, led by a 12-percent gain from Ireland and a 6-percent gain from the Netherlands. Meanwhile, U.S. production was up 1.4 percent, New Zealand was up 9.2 percent, Australia was up 1.4 percent and Argentina was estimated to be up 2 percent.
Despite rising production, exports from the major suppliers slowed in the second quarter. Shipments of milk powder, cheese, butterfat and whey in Q2 were down 4 percent compared with a year earlier. EU-28 shipments were off 1 percent, U.S. exports were down 10 percent, New Zealand was down 9 percent and Argentina was down 1 percent. This was offset slightly by a 17-percent increase from Australia.
Second-tier importers increased purchases in early 2015, but activity has slowed this summer. Buying interest is weak, with most users covered for Q3 and negotiating for Q4 and into 2016.
In the first half of the year, Japan imports of milk powder, cheese, butterfat and whey were up 17 percent, South Korea purchases were up 16 percent and Thailand imports were up 22 percent from the year before. Mexico imports in January-May were up 16 percent, while Malaysia and Philippines purchases were up 25 percent and 16 percent, respectively. Egypt imports in the first four months were up 42 percent.
In the last three weeks, EU-28 manufacturers offered 1,576 tons of SMP per week into intervention. Greater volumes are expected in the coming months. At current exchange rates, the intervention price for SMP is $1871/ton. The program has been extended to Sept. 30, 2016.
Prices increased at the Aug. 18 GDT auction after falling for the previous 10 events. The double-digit gains were spurred, in part, by cuts in volume offered on the platform, and presaged by rallies on NZX futures in the last two weeks. However, the average winning price at the Aug. 18 event ($1974/ton) was still down 41 percent since early March. The WMP price ($1856/ton) has lost more than $1400/ton since February.
On Aug. 7, Fonterra lowered its 2015/16 payout forecast to NZ$3.85/kg MS, about 40 percent lower than the average payout for the last eight years. The co-op estimates New Zealand milk production for 2015/16 will be down 2 percent.