Market Commentary
Back to all Market Commentary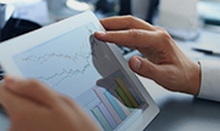 U.S. exports remain well below the volumes shipped during most of 2013 and 2014 and the first five months of 2015. But the bright spot in the April numbers was improved shipments of milk powder and whey protein concentrate (WPC), which led overall volume to its highest total in 10 months.

U.S. exporters shipped 150,713 tons of milk powders, cheese, butterfat, whey and lactose in April, up 11 percent from March (on a daily-average basis) though still down 19 percent year-over-year. Overall exports were valued at $366.7 million, down 31 percent from a year ago.

Shipments of nonfat dry milk/skim milk powder (NDM/SMP) were 46,213 tons, the most since last October, though still down 19 percent year-over-year. Sales to Mexico were up 22 percent vs. prior year, but volume to Southeast Asia was off 29 percent, with lighter sales to Vietnam, Indonesia and Malaysia. Shipments to China, Pakistan, Peru and the Middle East/North Africa region were lower across the board.

Exports of WPC were 23,520 tons, up 5 percent year-over-year and the second-biggest month ever. Sales to China were the highest in seven months, and exports to Southeast Asia and Mexico were up by double digits.

U.S. suppliers also posted a large jump in exports of whole milk powder (WMP), moving 6,822 tons, up 74 percent year-over-year, and the most since May 2010. Nearly all the improvement came from record sales to Mexico (5,318 tons, more than the sales volume for all of 2015).

Exports of the other large-volume categories - cheese, dry sweet whey and lactose - were well off the pace of a year ago.

Cheese exports in April were just 21,171 tons, down 33 percent from last year and the lowest volume since December 2012. Shipments to Mexico were just 6,055 tons, a 15-month low. Sales to South Korea (-57 percent vs. prior year), Japan (-44 percent) and Australia (-72 percent) were off significantly.

Shipments of dry whey were 12,699 tons, down 28 percent, led by a 58-percent decline in sales to China. Through the first four months of the year, exports have moved just 50,312 tons, the lowest since 2004.

Exports of lactose were down 22 percent in April compared with the record volume sold in April 2015. Over the last five months, however, shipments have been fairly steady at an average of 28,663 tons per month. Major customers remain Southeast Asia, China and New Zealand.

Exports of whey protein isolate also were steady over the last five months (average 2,752 tons per month), though April's volume was down 41 percent from the near-record sales of April 2015.

Meanwhile, overseas sales of butterfat (-44 percent), MPC (-40 percent) and fluid milk (-23 percent) all trailed year-ago levels.

On a total milk solids basis, U.S. exports were equivalent to 13.4 percent of U.S. milk production in April, matching February for the highest figure in six months. Imports were equivalent to 3.3 percent of production, the lowest in six months.

Through the first third of the year, U.S. exports were down 9 percent by volume and 23 percent by value compared with last year. Nearly every category tracked behind 2015 levels, with the drop-off in cheese (-22 percent) the most pronounced.