Market Commentary
Back to all Market Commentary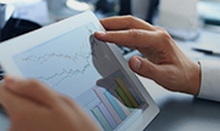 Global dairy market sentiment softened in the last few weeks, once buyers realized New Zealand's drought fears were overplayed. Buyers are mostly covered for short-term and medium-term needs. The markets remain oversupplied.
A drastic reduction in imports from China and Russia has left a surplus that other buyers aren't able to absorb. EU suppliers are pricing aggressively. Prices have pulled back, though butter and milk powder are still up 20-30 percent from their late-2014 lows. The strong U.S. dollar also puts downward pressure on world prices and has a negative impact on purchasing power in dairy importing countries.
Other fundamental indicators:
In February, China imported 97,128 tons of milk powder, cheese, butterfat and whey, down 40 percent from the exceptional volumes bought last year, though in line with China purchases in February 2012 and February 2013. WMP imports were off 49 percent from a year ago, SMP was down 35 percent and whey products were down 18 percent.
EU-28 milk deliveries in January were 0.8 percent below a year ago, the first year-over-year decline since May 2013. [For additional data on global milk supply, see USDEC's interactive milk production chart here.] More milk is moving into SMP and butter for export. In January, production of SMP (+9 percent vs. prior year) and butter (+3 percent) was stronger, while output of WMP (-14 percent) and cheese (-4 percent) was off. Meanwhile, EU-28 exports of SMP (+24 percent) and butterfat (+11 percent) were above the prior year, but shipments of WMP (-9 percent) and cheese (-15 percent) were lagging.
Through March 15, European sales into PSA storage were 49,682 tons of butter; 21,569 tons of SMP; and 100,803 tons of cheese.
Fonterra reported February milk collections in New Zealand were down 6.8 percent from a year ago. Year-to-date, collections remain 1.5 percent higher than the previous season. Pasture conditions have improved in the last month. With most of the year in the books, we expect full 2014/15 production to come in 1.0 to 1.5 percent above 2013/14 levels.
The GlobalDairyTrade (GDT) Price Index dropped for the first time this year at the March 17 auction, falling 8.8 percent to an average winning price of $3,136/ton. Declines were across the board, with WMP down 9.6 percent to an average winning price of $2,928/ton, SMP off by 5.5 percent to $2,731/ton and AMF down 8.4 percent to $3,877/ton.