Market Commentary
Back to all Market Commentary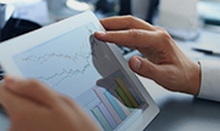 After staging a significant rally in the second half of 2016, the global dairy markets hit a wall in early 2017. Since mid-January, SMP prices are down near $500/ton and cheese prices are down more than $200/ton. WMP from Oceania is off about $700/ton since mid-December.
Prices overshot last fall on speculation of much larger production contraction and tighter supplies. Those assumptions, however, haven't materialized, compounded by a slowdown in global demand that has not expanded to absorb the past year's pent up supply and continued milk production growth.
That's not to say that markets are weak across the board. While milk powder and cheese are under pressure, the butterfat market remains tight, with Oceania prices approaching record highs. In fact, the disparity in value between milkfat and milk powder has never been this great. At the same time, the market for whey proteins has been very strong, though oversupply of milk powder is now a drag.
But in general, there's a weaker sentiment in the world market heading in the second quarter. Buyers perceive little upside price risk, and are content to delay forward purchases in a declining market.
Of course, buyers can only pause for so long, and lower prices should help bring them off the sidelines. We still expect global trade to grow at least 2 percent this year, a bit slower than the historical annual average of 3 percent. Look for more activity after the EU/U.S. flush.

That will probably give a (mostly psychological) boost to the markets later this year, but as in 2016 the upside of the rally will be limited.
In addition to the Northern Hemisphere spring flush and EU SMP stocks, we're keeping a close eye on the resilience of China buying; milk powder demand from Southeast Asia and the MENA region; and any pullback in buying from Mexico. All these factors will have an impact on global markets over the balance of the year.

Going forward, we're reminded that global dairy commodities remain thinly traded, and changes in sentiment or even small variations in fundamentals can lead to an outsized change in market direction. This, combined with the feeding-frenzy behavior that often occurs in the dairy complex, should give us continued volatility (within a range) throughout 2017.
To read additional analysis and outlook of the market situation, see our latest Global Dairy Market Outlook report.