Market Commentary
Back to all Market Commentary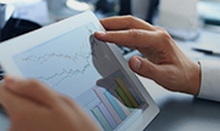 U.S. dairy exporters finished the year strong in December, moving 185,205 tons of milk powder, cheese, butterfat, whey and lactose during the month, the most in more than a year and up 14% from the prior December. U.S. exports were valued at $469 million, up 3%.

Exports of nonfat dry milk/skim milk powder (NDM/SMP) topped 60,000 tons for just the fifth time, coming in 27% above year-ago levels. Sales to Mexico, Southeast Asia and China were higher, and suppliers found new customers in Peru, Pakistan and the Middle East/North Africa (MENA) region.
Total whey exports were a record-high 53,667 tons in December, up 15% vs. the year before, led by a 21% increase in shipments of whey protein concentrate (WPC) and modified whey products (permeate). Total whey exports to China were 25,213 tons in December, up 6% and a new monthly high. In addition, whey sales to Japan - about half of which was whey permeate - were the most in nearly a decade. Whey exports to Southeast Asia were up 4% year-over-year.
Cheese exports were 27,321 tons in December, down 4% from a year ago - dropping below year-ago levels for the first time in 15 months. Exports to Mexico (-10%), South Korea (-30%) and Japan (-41%) were all lower, while sales increased to Australia (+47%), China (+55%) and the MENA region (+63%). Over the last half of the year, Australia was the number-three market for U.S. cheese, surpassing Japan.
Lactose exports were 35,469 tons in December, up 14%, and the most in 32 months. Exports to Southeast Asia (+40%) and China (+29%) were particularly strong.
Exports of butterfat were 2,792 tons in December, up 18%. After taking just 103 tons last December, the MENA region bought 784 tons this December.
Fluid milk/cream exports were down 35% in December, with a steep fall-off in sales to Canada (-82%). Meanwhile, shipments to Mexico and Taiwan were each up 16%.
Among top markets, gains were strongest for China and the MENA region. Export value to China was the most since August 2014 and exports to the MENA region were the most since April 2015.
On a total milk solids basis, U.S. exports were equivalent to 16.4% of U.S. milk production in December, the highest figure of the year, while imports were equivalent to 3.5%.