Back to all articles
Global Dairy eBrief Exclusives
Confidential, password-protected information for USDEC members only
by Margaret Speich
Economically motivated dairy product adulteration requires exporter attention.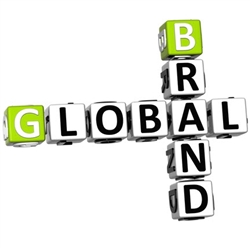 Earlier this year, Chinese media reported that government authorities had raided nearly 50 factories near the northeastern port city of Tianjin for manufacturing counterfeit consumer-branded foods and selling them under well-known names like Nestlé and Knorr.
Producing or marketing under a false brand name is one segment of a burgeoning sector of global criminal activity known as food fraud or economically motivated adulteration (EMA). EMA, the deliberate adulteration or misrepresentation of food or ingredients for economic gain, is neither a new phenomenon nor limited to China—see last year's case of excessive cellulose fiber in grated "parmesan" marketed by now-defunct U.S. company Castle Cheese. But the scale of the Tianjin case and the evolving nature of global food markets suggest counterfeit milk, cheese and other dairy will become increasingly more common and could seriously threaten the industry in both dollars and reputation.
That's because EMA thrives when two basic factors exist: opportunity and incentive, says John T. Hoffman, senior research fellow at the Food Protection and Defense Institute (FPDI). FPDI, formerly known as the National Center for Food Protection and Defense, was officially launched as a Homeland Security Center of Excellence in July 2004 at the University of Minnesota to assess and address vulnerability in the nation's food system.
"Clearly the growth of globalization of food-product sourcing has given rise to new opportunities for fraud in the marketplace," says Hoffman.
Supply chains have grown more complex and diverse. Demand-and volumes shipped-continue to rise.
"Many foreign nations' internal food regulatory environments are often far less stringent and thorough than in the United States," says Hoffman. Taken together, "the potential and opportunity for nefarious acts intended to exploit the situation for economic gain is simply greater."
Quantifying the problem
It is tough to put a number on the prevalence of food fraud since many cases go undetected or unreported. Many firms are reluctant to acknowledge EMA events and the scale of their consequences unless required by regulators, due to potential brand damage and loss of consumer confidence.
FDPI estimates food companies lose 2-15 percent of revenues annually due to EMA incidents, and up to 10 percent of products at retail contain an EMA component.
The most common fraud methods are dilution (partial replacement or addition of a component in a product, like adding water to milk), substitution, mislabeling, artificial enhancement, theft and resale, and counterfeiting. Dairy ranks No. 2 after fish and seafood in number of recorded food fraud cases, with dilution and counterfeiting the most common to dairy offenses.
But the number of reported cases is only the tip of the iceberg. Far more instances remain unknown.
One of FDPI's missions is to track EMA incidents around the world. It maintains a searchable database of documented incidents since 1980 through its Food Adulteration Incidents Registry (FAIR). The organization charges a fee to access FAIRS for EMA events that occurred within the most recent five years, but events that occurred more than five years ago are available free.
Search "milk" to get a taste for the types of dairy EMA perpetrated around the world.
The U.S. Pharmacopeial Convention (USP) also keeps a food fraud database at www.foodfraud.org. It requires a subscription but offers a one-week free trial.
Getting out in front
FDPI is doing more than just recording instances of food fraud. It has implemented a system called Focused Integration of Data for Early Signals or FIDES aimed at providing early warning for emergent risks to the sector. FIDES provides tailored food system analytics, alerts and monitoring that improve procurement and supply chain management and mitigate risk associated with food system disruptions. Among other features, the system monitors the many EMA drivers.
Food fraud incentive drivers include significant supply/demand fluctuations and price variations, changes in duties/taxes, and business or market pressures. Opportunity drivers include limited regulatory oversight, limited or focused analytical methods, third-party or shared audit programs, and natural disasters.
For example, rising prices caused by surging demand and insufficient supply will increase the incentive to doctor products for profit, while a nation with a lax food inspection regime will open the door to opportunity to sell those products.
"Margins are thin in most food system supply chains. Large variations or swings in availability and/or pricing are always clues that may suggest the potential for EMA," says Hoffman. "FIDES can aid a firm in recognizing such situations and prepare to expand or adapt QA/QC testing and surveillance on incoming ingredients."
FIDES is up and running, but FDPI is still refining the interface and developing a broad deployment model. Any dairy company interested in accessing FIDES and in providing dairy-specific situational, trend and event information should contact FPDI's Eric Mann at mann0255@umn.edu to initiate a discussion on collaboration.
Staying alert
"The best way to protect against all forms of food fraud is vigilance," says Hoffman. "Be situationally aware of trends in the industry via tools likes FIDES and available regulatory and law enforcement reporting."
Dairy companies need to be proactive. Even though most incidents have not resulted in health issues (the culprits are seeking to fly under the radar after all), the possibility of a health situation is greater with the introduction of foreign, unregulated components into the product. The potential negative impact of EMA rises exponentially when you factor in the health threat. The Chinese melamine scandal of 2008 is a perfect example of EMA turned deadly.
A proactive prevention strategy includes real-time monitoring of all supply chain operations, cyber systems and transportation systems, and specifying documentation compliance, testing surveillance and reporting requirements in supply chain contracts.
Start by conducting an EMA risk and vulnerability assessment, examining a product's food fraud history, supply chain structure, supplier relationship (a "trust but verify" approach to the supply chain, says Hoffman), history of quality/safety issues, susceptibility of QA methods and specs, geopolitical considerations and economic drivers.
"These are intelligent adversaries that study the system, find vulnerabilities, gain access, evade detection and work around mitigation strategies," says Hoffman. "The evidence is clear: this issue is widespread and brand risk is growing."
Margaret Speich is senior vice president of strategic and industry communication at the U.S. Dairy Export Council.
###
The U.S. Dairy Export Council fosters collaborative industry partnerships with processors, trading companies and others to enhance global demand for U.S. dairy products and ingredients. USDEC is primarily supported by Dairy Management Inc. through the dairy farmer checkoff. The password-protected article above is intended for USDEC member organizations only and should not be shared with anyone outside your organization.