Marketing Events
U.S. Dairy Business & Innovation Conference
November 7–8, 2017
Seoul, Korea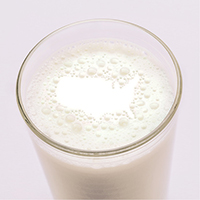 The U.S. Dairy Export Council welcomes interested suppliers to participate in the U.S. Dairy Business & Innovation Conference to be held November 7-8, 2017 in Seoul, Korea.
U.S. dairy exports have benefited since the implementation of the U.S.-Korea Free Trade Agreement. To celebrate five years of fruitful partnership post-FTA implementation and demonstrate U.S. dairy exporters' continued commitment to the market and further build demand for and expand market penetration of U.S. dairy products in Korea, USDEC will host a business and innovation conference taking place at the Four Seasons Hotel Seoul, located at 97 Saemunan-ro, Jongno-gu, Seoul.
A roster of high caliber speakers and panelists will deliver timely insights on the U.S. dairy industry trends and future outlook while distinguishing the advantages of why Korean food & beverage industry buyers and end-users should continue to choose U.S. dairy.
The conference provides a valuable opportunity for you to interact with key decision makers. Ample time for networking - including a U.S. supplier tabletop showcase and a reception - will foster face-to-face engagement with the local attendees to build long-lasting win-win business relationships.
This interactive forum is ideally suited for U.S. dairy suppliers who are currently shipping or interested in exporting U.S. cheese and whey ingredients and milk proteins ingredients to Korea. Korean participants will include high-prospect food & beverage industry decision makers such as general management, purchasing and marketing executives of dairy importers and end-users.