Marketing Events
U.S. Dairy Ingredients Seminar for the Mexican Bakery Sector
August 6, 2019
Mexico City, Mexico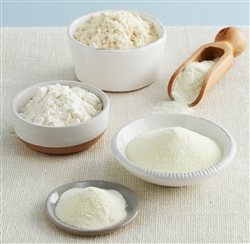 While the U.S. holds a dominant market share for most dairy ingredients in Mexico and several Central American countries, total market sizes are still small for ingredients other than milk powders. With education, there are clear opportunities for local food processing companies to incorporate U.S. dairy ingredients - in particular proteins and permeate - into formulas for a wide variety of food applications. The large Mexican bakery industry - both CPG and independent bakeries - offers a significant and potentially untapped opportunity for U.S. dairy ingredients. There are thousands of bakery processors in Mexico and most purchase through distributors.
The objective of this seminar is two-fold:
Educate potential U.S. dairy ingredient end-users (R&D, Procurement, Marketing) in the baking industry on the functionality, nutrition and flavor of U.S. dairy proteins and permeate for use in cakes, sweet breads, pastries, cookies and sweet snacks.
Connect potential buyers with the distributor sellers in the region. In addition, USDEC members that see an opportunity to participate directly are invited to attend.
Members are responsible for their own airfare, lodging and the shipment of samples and promotional materials. To request more information please contact Keith Meyer at kmeyer@usdec.org.