Marketing Events
Food Technology Summit & Expo
September 25–26, 2019
Mexico City, Mexico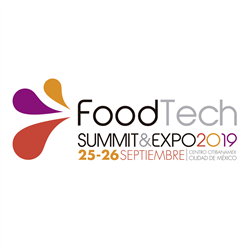 Food Technology Summit & Expo, taking place September 25-26 in Mexico City, is the largest food ingredients trade show in Mexico and Central America. While the U.S. holds a dominant market share for most dairy ingredients in Mexico and several Central American countries, total market sizes are still small for ingredients other than milk powders. With education, there are clear opportunities for local food processing companies to incorporate U.S. dairy ingredients - in particular proteins and permeate - into formulas for a wide variety of food applications.
Now is the time to re-engage dairy ingredient importers and local food processors in activities to develop a more consistent presence in the market, boost dairy ingredient exports and gain market share. The focus will be on educating the local trade about the nutrition, versatility, flavor and functionality of U.S. dairy ingredients for use in a wide range of food and beverage applications.
Don't miss this incredible opportunity to showcase your products and establish new networks throughout the region.
SPACES CURRENTLY AVAILABLE: FULL; contact Keith Meyer (kmeyer@usdec.org) to be placed on a waitlist.